Pricing in Port Orange FL
One Month
$149
A full month of care with up to 12 visits included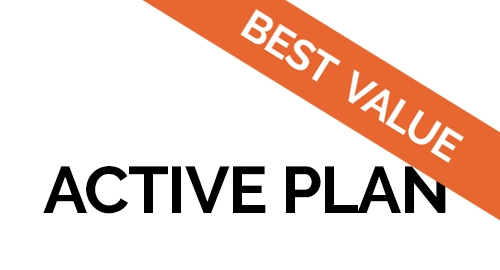 $89
PER MONTH
8 adjustments per month
Our most popular plan and best value. Includes all of the care you need.*
Wellness Plan
$69
PER MONTH
Includes 4 visits per month*
Check out our exciting offers in Port Orange FL.
* Active plan and wellness plan require a 3-month minimum with auto-debit
* New patient exam fee $19 and not included in fee schedule
ASK ABOUT OUR FAMILY PLANS!
---
Wellness Packages in Port Orange FL
---
Payment Options
Here at YourChiro, we believe all patients should have access to care regardless of their financial situation or condition. Therefore, we have maintained a pricing structure that allows care for all budgets. If you have no insurance or do not have chiropractic insurance benefits, there is still a way for you to receive the care you need.
Many patients pay directly for care, as they discover YourChiro to be extremely cost-effective and affordable. Most insurance plans are accepted at our office. We accept auto accident, workers' compensation, personal injury, and most health insurance plans, including Medicare. Since there are so many plans and coverage varies widely, please call (386) 492-7075 to find out if your plan covers care in our office.
Our staff will verify and explain your benefits before treatment, at no charge.
---
The patient and any other person responsible for payment have a right to refuse to pay, cancel payment, or be reimbursed for payment for any other service, examination, or treatment that is performed as a result of and within 72 hours of responding to the advertisement for the free, discounted fee, or reduced fee service, examination, or treatment. Restrictions may apply to Federal Entitlement patients. Individual results may vary.
OFFICE HOURS
---
Monday
9:00am - 1:00pm
2:00pm - 6:00pm
---
Tuesday
9:00am - 1:00pm
2:00pm - 6:00pm
---
Wednesday
9:00am - 1:00pm
2:00pm - 6:00pm
---
Thursday
9:00am - 1:00pm
---
Friday
9:00am - 1:00pm
2:00pm - 6:00pm
---
Saturday & Sunday
Closed